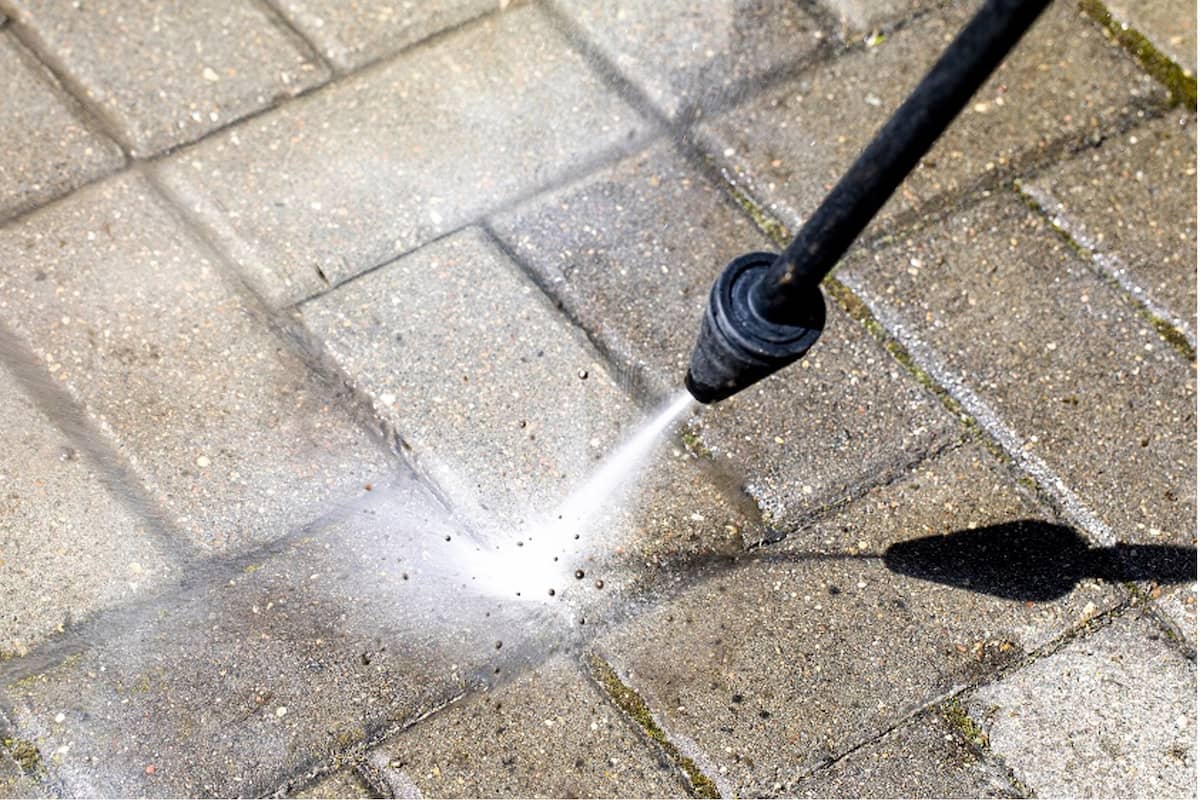 Waterblasting 101: A Guide to Industrial Waterblasting
Industrial waterblasting (or pressure jetting) is a versatile tool in the civil construction and roading industry, as it can save time on a range of tasks and reduce the need for chemical use. Learn more about how industrial waterblasting services work and what they are used for below!
How Waterblasting Works
Industrial waterblasting utilises extremely strong water pressure to clean surfaces such as concrete and asphalt. Pressure jetting machines use water pressurised at levels up to 280,000 kPa, and a rotating head is also often used to further enhance the cleaning abilities. These two factors combined allow the water to knock markings and build-up off surfaces easily.
One of the main benefits of waterblasting for road line removal is that it does not damage the underlying surface if executed correctly. This means there is no need for additional asphalt touch-ups, contractors can simply remove the old markings and apply new lines in one go.
Industrial Waterblasting Applications
Waterblasting can be used in place of chemical or abrasive removal methods in a range of situations, including:
Road Retexturing – Pressure jetting can be used to remove excess bitumen from road surfaces or airport runways, which is vital to road safety. Waterblasting can also be used to improve surface friction and remedy asphalt bleeding. This occurs when theasphalt binder moves up and fills the aggregate surface. This reduced friction makes the road slippery and can increase the likelihood of hydroplaning. Pressure jetting can remove this build up of binder to improve road texture and make it safe for use.
Removing Road Markings – A main way that pressure jets are used in New Zealand is for the removal of road markings. Whether it's on city roads, motorways, or airport runways, a high-pressure waterblaster can remove old markings without creating indents or leaving marks on the surface that may confuse road users.
Cleaning Road Markings – Reflective road markings improve driving safety, especially at night. Waterblasting services can be used to clean these markings to restore reflectivity and ensure they are working correctly.
Roading Materials Industrial Waterblasters Can Remove
Roading waterblasters can be used on all asphalt and concrete surfaces, even if those surfaces are porous. They can be used to remove all sorts of marking materials, including:
Thermoplastic
Epoxy Paints
Waterborne Paints
Rubberised Paints
Foil-backed Tapes
The New Generation of Waterblasting Technology
Formerly, road markings were removed with either a hand-held or trolley-based waterblasting system. These days there are new and improved services that are much more efficient. At TSL, we use Stripe Hog Waterblasting Technology for the best results possible. This vehicle-based waterblasting system allows for improved accuracy and automation, and as well as making it easy to remove road markings, the Stripe Hog also makes cleaning up easy, because it has a built-in vacuum that takes care of the debris and leaves the road ready for new marking to be applied.
Civil Construction Specialists
At TSL, we have all the equipment and expertise to complete your roading project efficiently and with exceptional results. As well as offering road marking removal services, we have a range of other services available such as safety surfacing and asphalt laying. Get in touch with our team today to see how our construction innovation can make your next project a breeze!